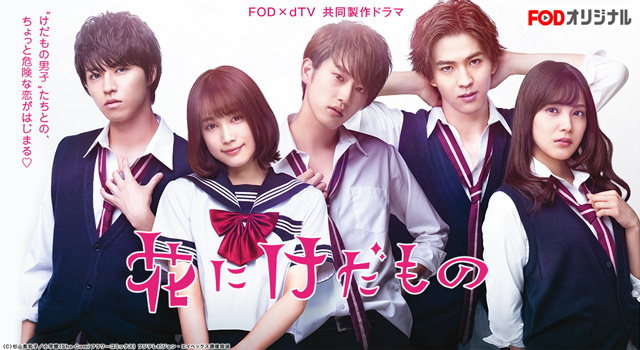 Plot Synopsis by AsianWiki Staff ©
Kumi (Yurika Nakamura) is a transfer student at a prestigious high school. She meets Hyo (Yosuke Sugino) who is handsome and kind. Kumi falls in love with him and has her first kiss with him, but Hyo is famous for being a womanizer at school. After she discovers his true side, she gets hurts, but her feelings for him doesn't go away.
Notes
Based on manga series "Hana ni Kedamono" by Miwako Sugiyama (published from 2010 to 2012 in shojo manga magazine Shojo Comic).
Cast
DOWNLOAD LINK
WEBDL
EP01 ll EP02 ll EP03 ll EP04 ll EP05
EP06 ll EP07 ll EP08 ll EP09 ll EP10
BATCH
DOWNLOAD
Rar Pass: bagikuy
There are missing Indo Sub for Various Episode