Plot Synopsis by AsianWiki Staff ©
Kan Iga (Sota Fukushi) works at a family restaurant. He is sincere, but rigid in his ways. He can't even fake smiles for his customers. Kan Iga doesn't have a good reputation with his co-workers or customers, but Kanako Kurosu (Satomi Ishihara) recognizes something in him. Kanako Kurosu is a mysterious woman. She tells Kan Iga that she is going to open a French restaurant soon and that "The staff needs originality. You will be a good service man."
The French restaurant is located in a cemetery, which is itself away from the busy streets and residential areas. The staff at the French restaurant do not appear suited for such a restaurant. Taichi Kawai (Jun Shison) was once an apprentice to become a hairdresser. Keitaro Tsutsumi (Masanobu Katsumura) worked as the manager of a rice & beef bowl restaurant for 5 years. Yukio Ozawa (Yasunori Danta) worked as a chef, but all of the restaurants where he worked went out of business. Lastly, Shigeomi Yamagata (Ittoku Kishibe) worked as a sommelier after he retired as a bank executive. Why does Kanako Kurosu gather these people? Will the French restaurant open?
Notes
"Heaven?: Gokuraku Restaurant" takes over TBS' Tuesday 22:00 time slot previously occupied by "I Will Not Work Overtime, Period."
Based on manga series "Heaven?: Gokuraku Restaurant" by Noriko Sasaki (first published from 1999 to 2003 in manga magazine Big Comic Spirits).
Cast
DOWNLOAD LINK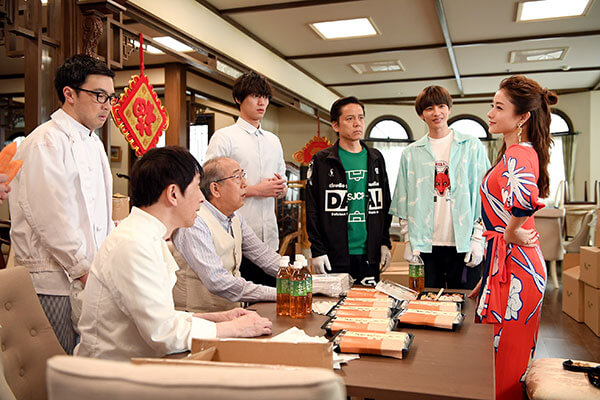 WEBDL NSBC
EPISODE01
Hardsub Indo
HD:EPISODE01 ll Mini-HD:EPISODE01 ll SD:EPISODE01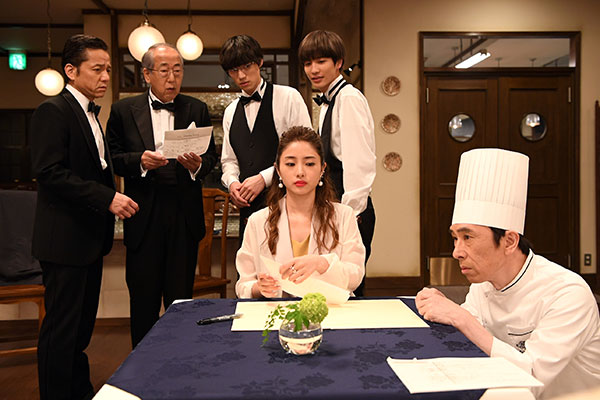 WEBDL NSBC
EPISODE02
Hardsub Indo
HD:EPISODE02 ll Mini-HD:EPISODE02 ll SD:EPISODE02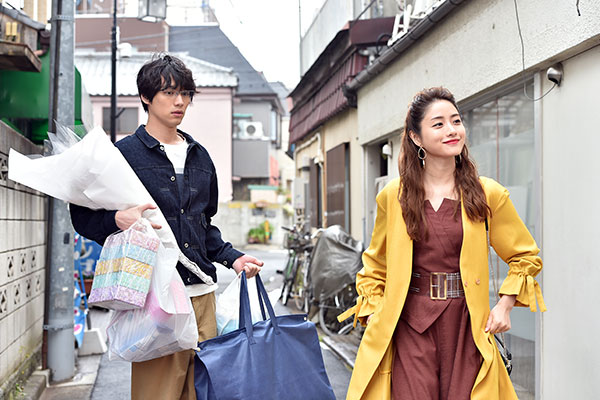 WEBDL NSBC
EPISODE03
Hardsub Indo
HD:EPISODE03 ll Mini-HD:EPISODE03 ll SD:EPISODE03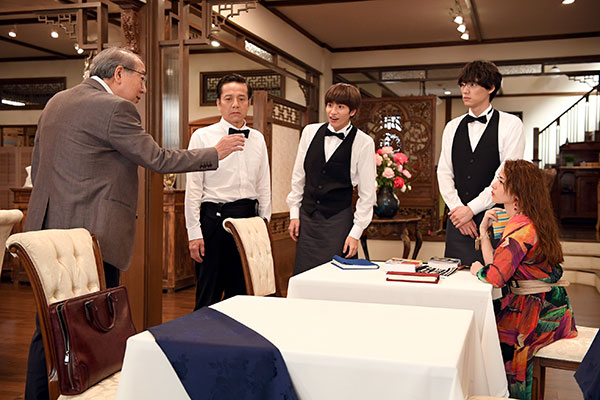 WEBDL NSBC
EPISODE04
Hardsub Indo
HD:EPISODE04 ll Mini-HD:EPISODE04 ll SD:EPISODE04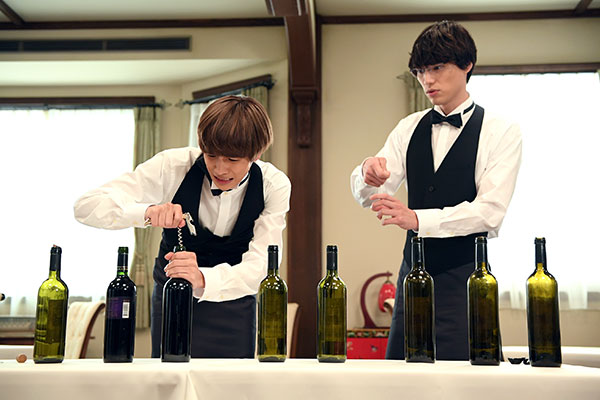 WEBDL NSBC
EPISODE05
Hardsub Indo
HD:EPISODE05 ll Mini-HD:EPISODE05 ll SD:EPISODE05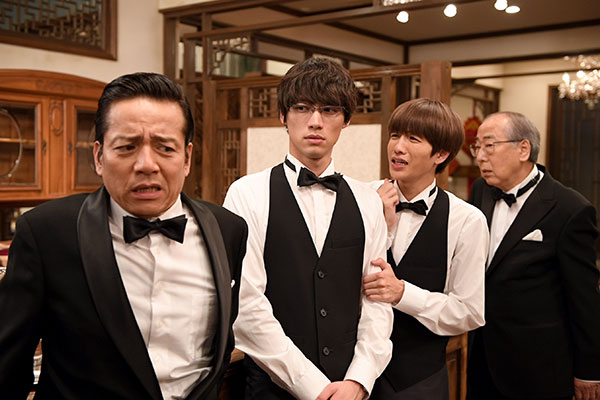 WEBDL NSBC
EPISODE06
Hardsub Indo
HD:EPISODE06 ll Mini-HD:EPISODE06 ll SD:EPISODE06

WEBDL NSBC
EPISODE07
Hardsub Indo
HD:EPISODE07 ll Mini-HD:EPISODE07 ll SD:EPISODE07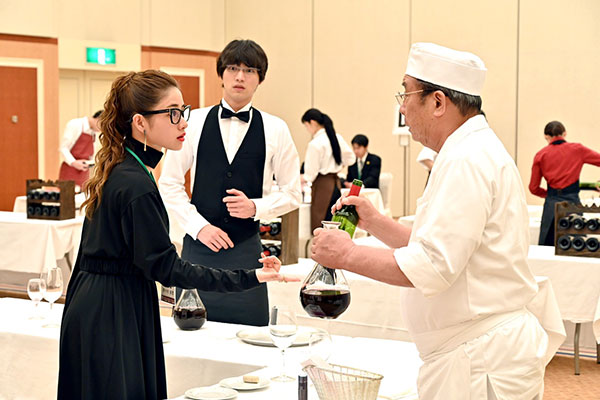 WEBDL NSBC
EPISODE08
Hardsub Indo
HD:EPISODE08 ll Mini-HD:EPISODE08 ll SD:EPISODE08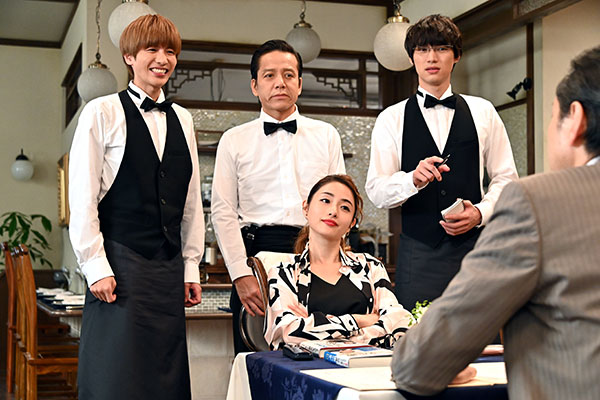 WEBDL NSBC
EPISODE09
Hardsub Indo
HD:EPISODE09 ll Mini-HD:EPISODE09 ll SD:EPISODE09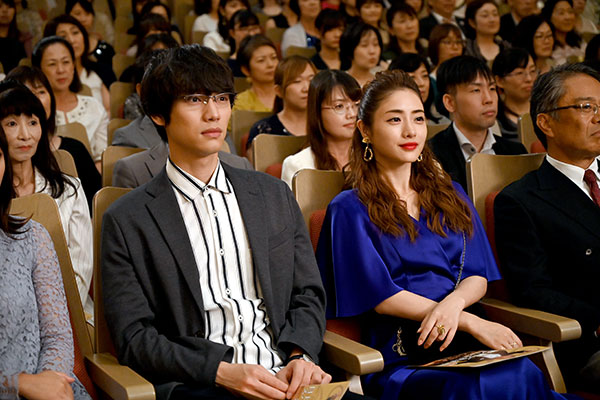 WEBDL NSBC
EPISODE10
Hardsub Indo
HD:EPISODE10 ll Mini-HD:EPISODE10 ll SD:EPISODE10