Movie: Lenses on Her Heart (English title) / Twinkle Twinkle Glasses (literal title)
Romaji: Kirakira Megane
Japanese: きらきら眼鏡
Director: Kazutoshi Inudo
Writer: Akio Morisawa (novel), Yusuke Moriguchi
Producer: Hirotaka Maeda
Cinematographer: Kenichi Negishi
Release Date: September 15, 2018
Runtime:
Distributor: Stardust Pictures
Language: Japanese
Country: Japan
Plot Synopsis by AsianWiki Staff ©
Akemi (Hiroto Kanai) suffers from a sense of loss after his cat dies. He decides to buy a used book and discovers a business card inside the book. The phrase of the book, which touched Akemi, has been underlined. Akemi becomes curious about the person Akane (Chizuru Ikewaki) from the business card. He decides to contact her and they meet. Akane is a woman with a bright personality and Akemi develops feelings for her, but they are both in relationships. Akemi is dating Yayoi and Akane is dating Yuji (Masanobu Ando). Akane's boyfriend Yuji doesn't have much time left to live.
Notes
Based on novel "Kirakira Megane" by Akio Morisawa (published November, 2015 by Futabasha).
Filming begins late September, 2017 in Funabashi and Katsuura, Chiba Prefecture.
Cast
Additional Cast Members:
DOWNLOAD LINK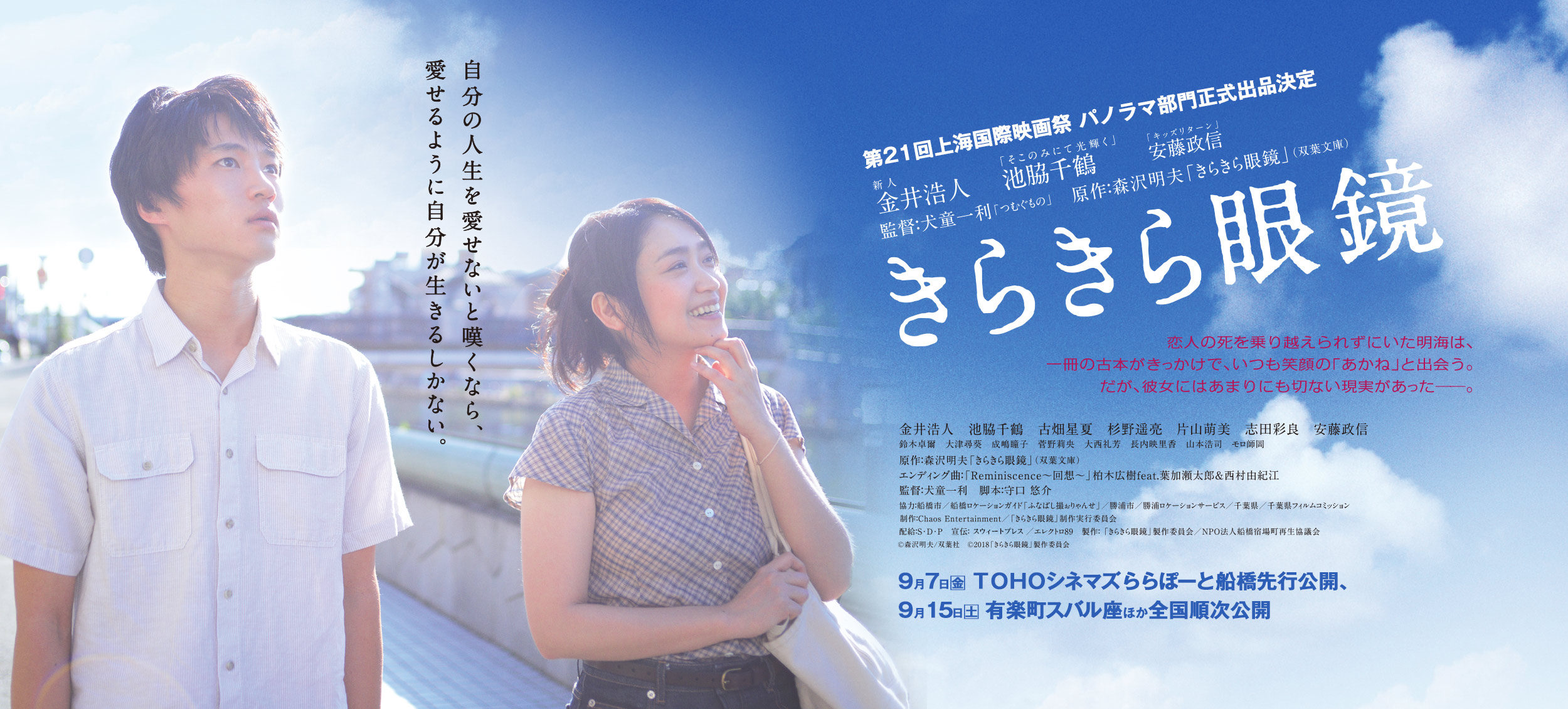 WEBDL Hardsub English
FHD:DOWNLOAD ll HD:DOWNLOAD
Files Has Included English Sub