Drama: Love – Distance
Country: Japan
Episodes: 10
Aired: Jun 27, 2020 – Jul 5, 2020
Aired On: Monday, Tuesday, Wednesday, Thursday, Friday, Saturday, Sunday
Original Network: Paravi
Duration: 9 min.
Content Rating: Not Yet Rated
It is early summer of 2020. Now, connections between people are limited and people spend more time at home. This is the story of 6 men and woman living in the same apartment complex who meet and make friends and make new relationships with one another: a married couple in their third year of marriage, a young photographer, and a trio of people who make videos on the video platform "NewTube".
Cast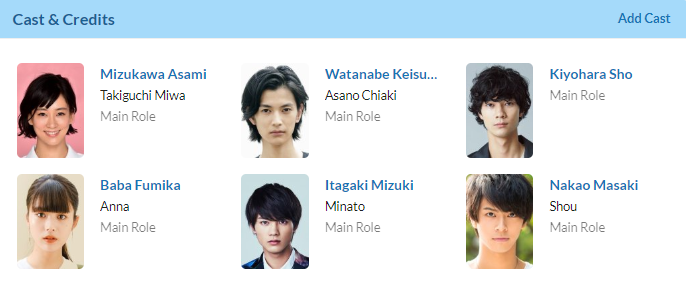 DOWNLOAD LINK
WEBDL NSBC
FHD:EPISODE01 ll Mini-HD:EPISODE01 ll SD:EPISODE01
FHD:EPISODE02 ll Mini-HD:EPISODE02 ll SD:EPISODE02