Original show title: 乃木坂どこへ
Genre: Variety
Broadcast channel: NTV
Broadcast date: 2019-10-21
Episode length: 22m30s
After HINABINGO! and HINABINGO!2, the Monday late night slot on NTV goes to a new variety show of Nogizaka46 4th Generation members. Together with MCs Saraba Seishun no Hikari, members will travel to various locations and face unexpected challenges.
DOWNLOAD LINK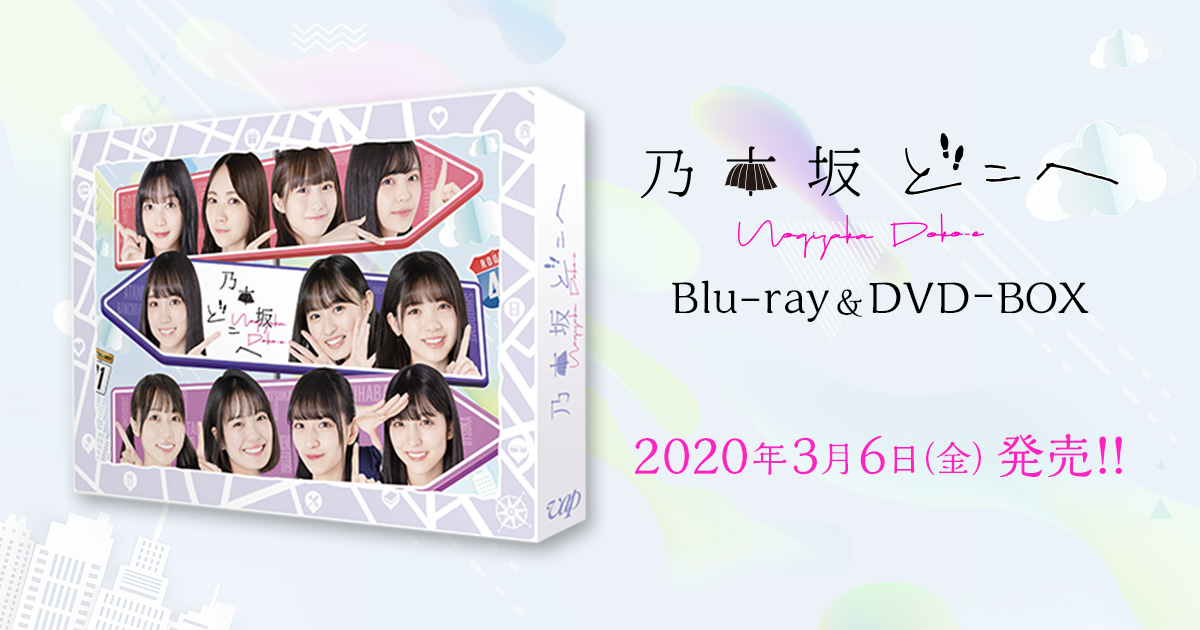 Disc 1 ~ Episode 01-05 1080p
EPISODE01 ll EPISODE02 ll EPISODE03 ll EPISODE04 ll EPISODE05
Disc 2 ~ Episode 06-10 1080p
EPISODE06 ll EPISODE07 ll EPISODE08 ll EPISODE09 ll EPISODE10
Disc 1 ~ Episode 01-05 720p
EPISODE01 ll EPISODE02 ll EPISODE03 ll EPISODE04 ll EPISODE05
Disc 2 ~ Episode 06-10 1080p
EPISODE06 ll EPISODE07 ll EPISODE08 ll EPISODE09 ll EPISODE10
Disc 3 ~ Bonus Video 1080p
Making:DOWNLOAD ll Food Report:DOWNLOAD ll Self Introduction:DOWNLOAD
Catchphrase:DOWNLOAD ll Name Plate Making:DOWNLOAD
Disc 3 ~ Bonus Video 720P
Making:DOWNLOAD ll Food Report:DOWNLOAD ll Self Introduction:DOWNLOAD
Catchphrase:DOWNLOAD ll Name Plate Making:DOWNLOAD
Disc 4 ~ Bonus Video 1080P
Otsuka Machi Part 1:DOWNLOAD ll Otsuka Machi Part 2:DOWNLOAD ll Dokkiri:DOWNLOAD
Foot Massage:DOWNLOAD ll Atami Shoping:DOWNLOAD ll Mouso:DOWNLOAD ll Bus Segment:DOWNLOAD
Disc 4 ~ Bonus Video 720P
Otsuka Machi Part 1:DOWNLOAD ll Otsuka Machi Part 2:DOWNLOAD ll Dokkiri:DOWNLOAD
Foot Massage:DOWNLOAD ll Atami Shoping:DOWNLOAD ll Mouso:DOWNLOAD ll Bus Segment:DOWNLOAD